Reforestation of the Atlantic Forest in Brazil - Serra da Beleza
Agro-Restoration Project in partnership with Emater - Rio - official environmental agency for the state of Rio de Janeiro
The Team, Sponsors and Consultants
Emater Banana Growers event and the team from the Municipality of Valença. Emater: Felipe Fernandes, Nelson Pentagna. Conexão Mata Atlantica: Amanda and Mariana. Farm manager Alair in blue T-shirt, Cristina wearing yellow and green banana colours.
---
Emater - Rio
Website -
http://www.Emater.rj.gov.br/
Engenheiro Florestal Felipe Fernandes
Engenheiro agrônomo Nelson Pentagna
Piaui , liaison with Indios Guarani
Embrapa
Website -
https://www.Embrapa.br
---
Conexão Mata Atlantica
Website -
www.inea.rj.gov.br/conexaomataatlantica
Instagram:
www.instagram.com/conexaomataatlanticarj
Facebook:
www.facebook.com/conexaomataatlanticarj
Youtube:
www.youtube.com/channel/UCovTCQlaZiSuUpAb6amxP6Q
Mariana Ribeiro Vieira
Técnica Executiva e Eng. Florestal
UEL Valença/Barra do Piral
Tel: (21) 96612-3638
Email:
Mariana Ribeiro Vieira
Escritório: (24) 2453-8202
Unidade Executora Local Valença/Barra do Piraí
Official donation of Native Trees
Amanda Reis Karoly
Técnica Executiva
Bióloga
Tel: (24) 98833-0182
Email:
Amanda Reis Karoly
---
Nurseries
Renato de Vasconcelos Barros - Engenheiro Florestal
of Viveiro de mudas de Valença - supplier of native trees
Índios Guarani nursery at Aldeia Sapucaí in Angra dos Reis, supplier of Palmito Jussara
Volunteer and project consultant
Márcia Lage - landscape designer with studies in permaculture and bioconstrutividade at IPEC in Pirenópolis , Goiás.
---
Sponsors
H B Adediran Olaya .MA Member of the International Coalition for people of African descent , Nigerian And Caribbean ancestry
Katherine Kent Brown from Maryland USA - Historian
Constanza Haydon from Philadelphia USA - Art Historian
Haylye Noade -Fashion Entrepreneur - owner of the Boutique Lark Vintage
Aurora and Matt Eastwood Darwin
Clive Errington de Crespigny Eastwood
Giovanna and Michael Steele
Sean and Heloise Wilson - Smith,
Hampshire Polo School
---
Environmental partners of our project
Felipe Fernandes - Emater, Mariana Ribeiro - Conexão Mata Atlantic, Amanda Karoly - Conexão Mata Atlantica, Renato de Barros - Viveiro de Valença, Cristina Carneiro de Mendonça - Project Director
Forest Engeneer Renato de Vasconcelos Barros.
---
The Team - Our Sponsors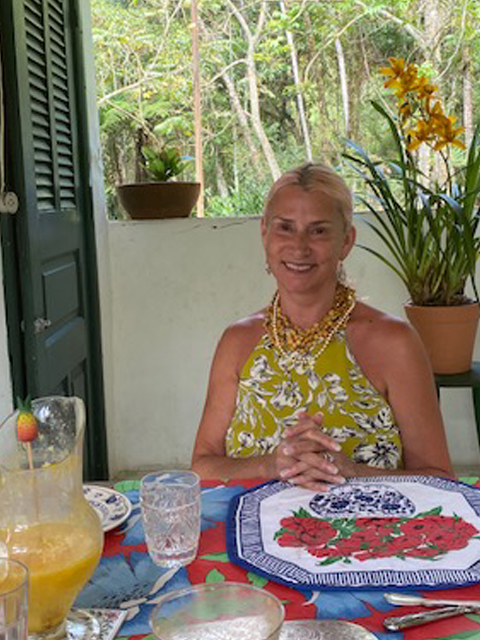 Susan Rodway KC - Desembargadora.
A major sponsor of our project
Breakfast at Santo Adolfo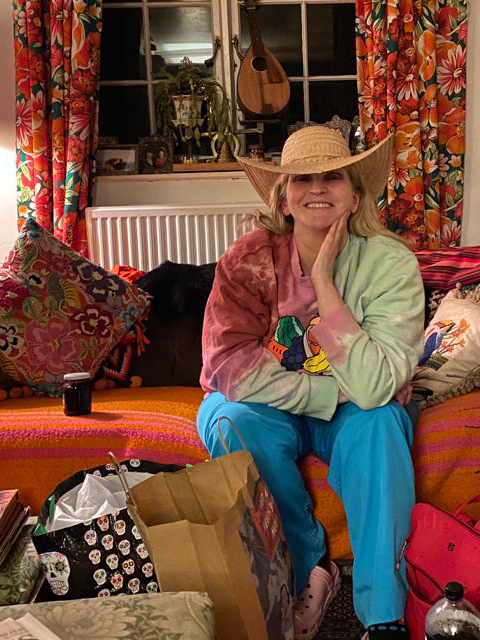 Dr.Angela Robb General Practitioner GP.
A major sponsor of our project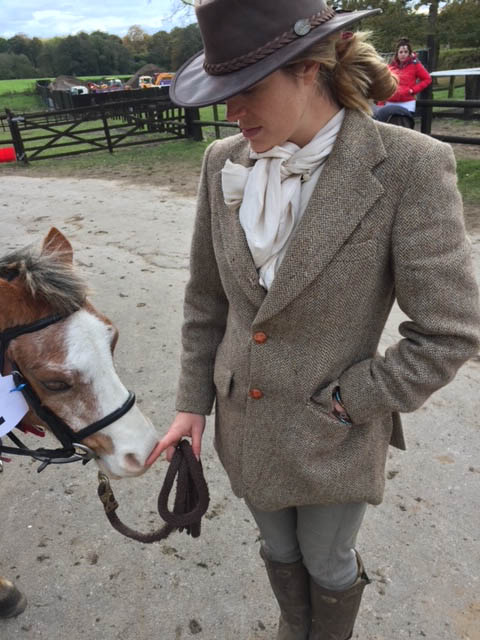 Heloise Wilson - Smith
Hampshire Polo School
---
Piaui delivering Palmito Jussara from the Guarani Indians.
Guinho and Alair - The Orchard Pomar Agroflorestal - Mandiocal.
Helping out with the delivery and planting of Ornamentals from Viveiro de Mudas de Valença: - Renato de Vasconcelos.
Alair with some members of his team, Botafogo, Zé Mexirica preparing the drainage canal.
Guinho clearing the marshes prior to planting
Musa SP
'Banana Prata'
.
Felipe Fernandes Forest engineer with manager Alair and a member of his team Marcos Henrique.
Farm Manager Alair with the late Romario and Gilberto, standing at the entrance of the farm, next to Mulungu trees which are a favourite of bees.
Edmauro and Alair, the farm manager, sorting a delivery of native trees.
Lindalva Maria Pereira
Hands-on helper of our project and housekeeper.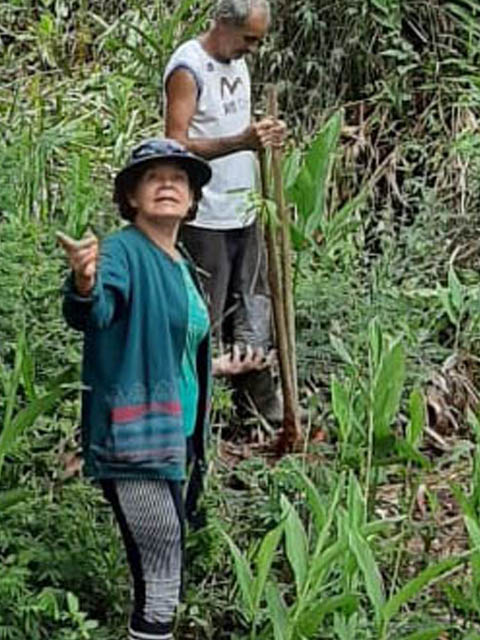 Marcia Lage
Marcia Lage, journalist , plantswoman , landscape designer